Calgary Toilets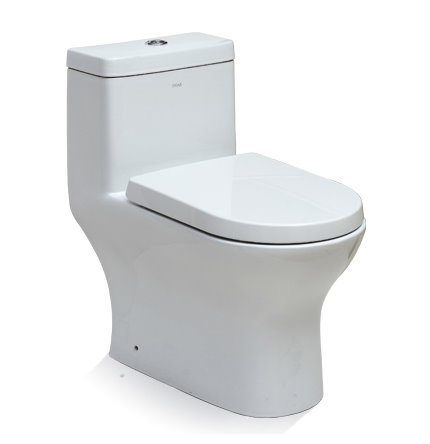 Beauty Saunas and Baths offers the best in Calgary Luxury Toilets. Eco-friendly toilets in a wide variety of modern contemporary and traditional styles, in both single and dual flush styles, make it certain that you will be able to find the right toilet for your residential or commercial application.
All of our toilets utilize innovative nanometer technology that creates an ionized barrier to prevent particles from adhering to ceramic surfaces, making our toilets easier to clean. Our toilets feature a very powerful flushing system with a 3" flushing valve, siphonic jet flushing hole and a 2" fully glazed p trap. This means that these toilets don't just look great, they work great and are guaranteed to flow as well in 5-10 yrs as the day you put them in. You will only ever need to flush once to get all waste down. With their one piece design and skirted base these toilets are a breeze to clean externally and they look fantastic… even becoming the focal point in your bathroom.
All of our toilets are compliant with CSA standards to ensure their longevity and proper operation, as well as meeting the standards of the Universal Plumbing Code.
Most of our Dual Flush toilets are Water Sense Certified meaning that they qualify for Rebates of up to $75 from your municipal water works. So you can rest easy knowing you are doing something to help the environment by using less water with every flush.
---
Find a Lower Price / Call us about Price Match
Call our product experts today for more information on our Toilets
403.453.0086